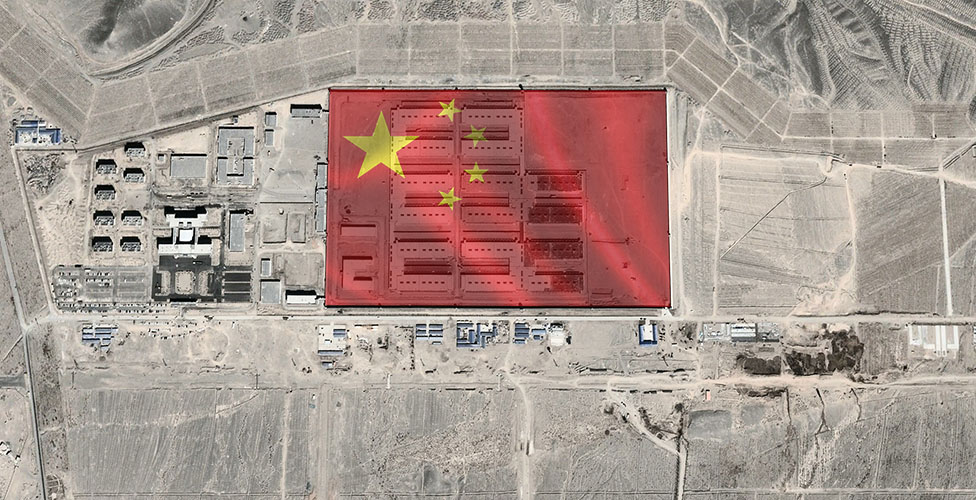 Given all this, it is perhaps not that surprising that China has introduced another older and blunter solution to the perceived disloyalty of many of its Uighur citizens.
Despite the government's denials, the most compelling evidence for the existence of the internment camps comes from a trove of information from the authorities themselves.
Pages of local government tendering documents inviting potential contractors and suppliers to bid for the building projects have been discovered online by the German-based academic, Adrian Zenz.
They provide details about the construction or conversion of dozens of separate facilities across Xinjiang.
In many cases the tenders call for the installation of comprehensive security features, such as watchtowers, razor wire, surveillance systems, and guardrooms.
Cross-referencing this information with other media sources, Zenz suggests that at least several hundred thousand and possibly over a million Uighurs and other Muslim minorities could have been interned for re-education.
The documents, of course, never refer to the facilities as internment camps, but as education centres, or in a more accurate translation, "re-education centres".
One of them almost certainly relates to the giant site we visited – a July 2017 tender for the installation of a heating system in a "transformation through education school" somewhere in the district of Dabancheng.
In these euphemisms, and in the mundane measurements and quantities described, there is the unmistakable substance of a rapidly expanding network of mass confinement.